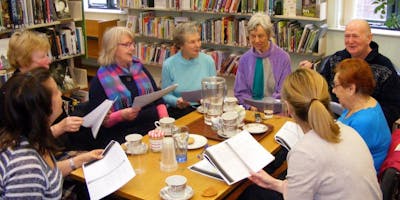 at Chorley Library every week during term time only
An interactive 'read aloud' group for adults. We read short stories, poetry and local interest items. Everyone welcome, the group is suitable for those with learning disabilities and their carers.
No ticket is required for this event. Free admission ~ just drop in.
You might also be interested in.... We also have lots of Reading Groups meeting in our Libraries, where we regularly all read the same book and chat about our thoughts and feelings. A reading group is a great way of sharing the love of reading and inspiring you to try something different.
This event is free, no ticket required.
For more information, please contact us