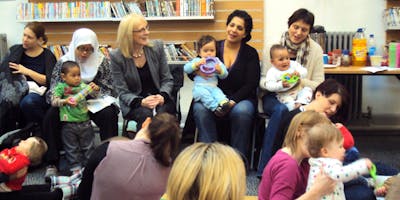 Sing-along songs and rhymes with movement and actions for pre-school children from around 18 months upwards. Rhyming is more than just fun, it actually helps young children make connections between sounds and words, encouraging their language development plus the actions help develop motor skills. It will keep your toddler entertained and engaged in learning!
Every Wednesday 10.30 to 11am, term time only.
No booking required.
For more information, please contact us