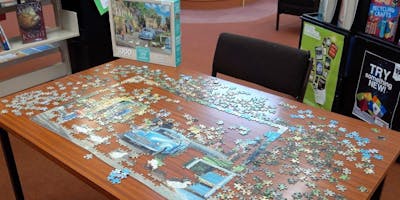 Jigsaw Yourself Calm here at the library. Spend a few moments with our jigsaw and feel the stress melt away. The jigsaw is always available when we're open and once it's been completed we change it for
something different.
We have a wide variety available and we do take requests.
Why not have a few peaceful, mindful moments in the library today!
For more information, please contact us