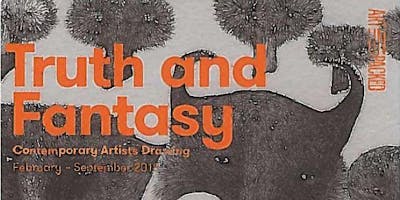 This June and July we are transforming our library into an art gallery!
Come and experience Art Unpacked with Chrysalis Art's 'Truth and Fantasy' travelling exhibition of contemporary drawing featuring work by artists Paul Chiappe, Denis Creffield, Penny Davenport, Hondartza Fraga and Simon Woolham. Full of interactive art pieces, 3d models and fantastical animals - there is something for the whole family and activities galore to get involved with.

Everyday (except Sundays) from Saturday 9 June to Saturday 28 July.
This event is free, no ticket required.
For more information, please contact us