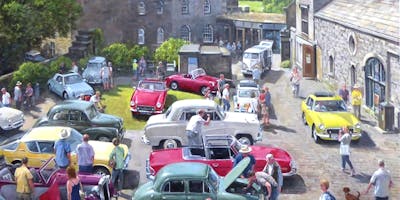 This year Blackburn artist John Chapman is celebrating 50 years as a profession artist. Come along and meet John on the 17th, 25th March and 6th April when he will be sketching and drawing in the Steward's Gallery at Clitheroe Castle Museum.

The selected works in the exhibition illustrate a lifelong fascination with transport history and a love of the Lancashire countryside, county towns and villages. The wealth of detail and historical accuracy in John's work is simply superb and not to be missed.

This could also be an ideal opportunity to purchase an original piece of artwork.
Museum Admission:
Adults £4.30
Concessions £3.20
Young People 13 - 18 years Free
Accompanied Children 0 - 12 years Free