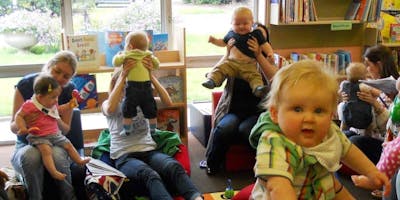 at Carnforth Library every week
Enjoy sing-along songs and rhymes with movement and actions for babies and toddlers, plus you can meet and chat with other parents and carers. Rhyming is more than just fun, it actually helps young children make connections between sounds and words, encouraging their language development plus the actions help develop motor skills. It will keep your baby or toddler entertained and engaged in learning!
This event is free, no ticket required.
For more information, please contact us