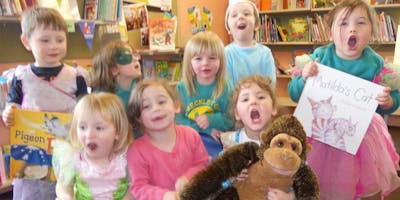 at Kingsfold Library every week
All pre-school children and their parents or carers are welcome to join us. We'll be reading from the best, brightest and funniest picture books in the library for your children to enjoy and to inspire them to find books and reading fun!
This event is free, no ticket required. 
For more information, please contact us