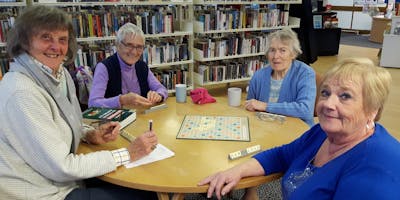 at Whitworth Library every week
Scrabble and other traditional boards games are enjoying growing popularity in our digital age. Why not come and enjoy a game of Scrabble with other keen players and meet new people at the same time. Refreshments available. For adults.
This event is free, no ticket required.