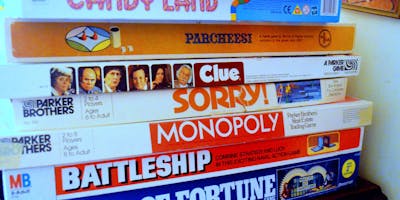 at Skelmersdale Library every week
The Bookhouse Games Café is an exciting new event for people who want to unwind and play a variety of board games in a relaxed and friendly environment. We offer a whole range of different board games that anyone can wander in and play, with our recommendations if you don't know what you want to do. Whether you're a board game expert or just looking for a laugh, come in and try your hand at a new game!
This event is free, no ticket required. 
For more information, please contact us