If you are worried about changes in yours or someone else's memory or behaviour, it's worth getting it checked out with a GP as soon as possible.
We all misplace things from time to time, forget names or have changes in our mood. It only becomes a problem if it is beginning to disrupt everyday life.
To help you decide if any changes you have noticed could be a sign of an underlying medical condition see our signs you should see your GP section. If you are worried about someone else, encourage them to make an appointment.
It is important to get checked out as there could be many causes including:
Anxiety
Depression
Infections
Vitamin or thyroid deficiency
Mild Cognitive Impairment
Many people are living well with memory and behaviour related conditions by accessing treatments and support. Feeling anxious is perfectly normal, but the sooner you go to your GP the better so you can find out the cause of your symptoms and get the right help.
Signs you should see your GP
If you recognise some of the following symptoms in yourself or a loved one, it is worth getting checked out by a GP: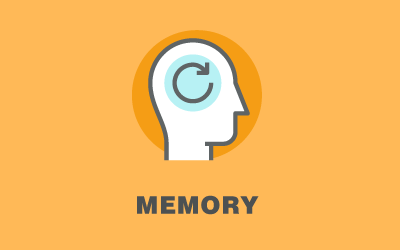 Memory loss
Problems with remembering recent events or conversations
Forgetting appointments
Constantly misplacing things, or forgetting things like leaving the cooker on
Difficulty remembering names of people or everyday things
Repeating things without realising
Other people starting to notice and comment on forgetfulness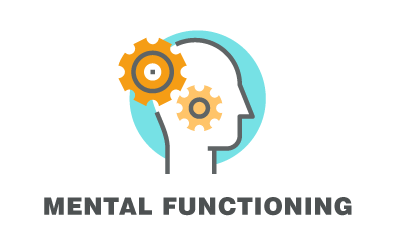 Mental functioning
Increasing difficulties with activities that need organisation and planning
Difficulty with numbers and/or handling money in shops
Finding it hard to follow the thread of conversations or programmes on TV
Finding it hard to do tasks that need concentration, such as following recipes or instructions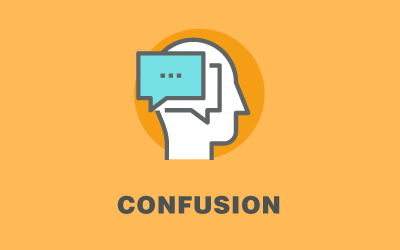 Confusion
Becoming confused in unfamiliar environments
Getting lost easily, even in familiar routes
Feeling disorientated at home, such as repeatedly going into a room and not sure why
Poor judgement in making decisions, for example managing finances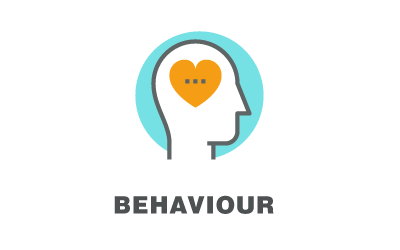 Behaviour
Out of character behaviour, such as aggression or causing embarrassment in social situations
Unusual behaviour, such as putting on clothes over pyjamas or putting things in unusual places
Changes in sleep or appetite patterns
Changes to level of care in personal grooming, laundry or house cleaning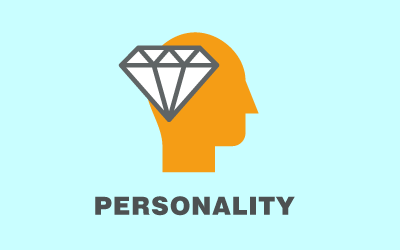 Personality
Changes in personality, for example used to be shy and quiet, but increasingly loud and boisterous
Changes in mood, for example feeling anxious, depressed or angry
Easily upset when out of comfort zone
Memory loss

1

Mental functioning

2

Confusion

3

Behaviour

4

Personality

5
You can download and print this list to check off the symptoms and add in your own examples. You could show the list to your GP to explain some of the symptoms you are worried about. The list might also be helpful when you start a conversation with a loved one.
Get a memory check by your GP
Talking about memory and behaviour can be scary but if it's becoming a real issue, it's better to visit your GP early to rule out anything serious.
There are sometimes medical reasons for memory loss or behaviour changes, which can include depression, infections and vitamin and thyroid deficiencies. It could also be a sign of dementia or Mild Cognitive Impairment which affects up to 20% of people over 65 and has similar symptoms to the early signs of dementia. It can involve problems with memory, language, thinking and judgement that are greater than normal age-related changes.
In some cases, Mild Cognitive Impairment develops into dementia in later life, which is why it's important to get diagnosed as there are preventative things you can do now to reduce the risk of developing dementia.
Whatever the cause, finding out what the problem is and what can be done to help can reduce the worry.
What's stopping you making an appointment with your GP?
What happens when you go to your GP
If you are concerned about your memory or changes in behaviour, your GP will do a free memory check to rule out any problems.
This will usually include:
a physical examination
a blood test
a chat about any medication you may be taking
questions about your medical history and that of family members
a short memory test (your GP might ask you a few questions, or give you a written test)
Your GP may want to speak to someone close to you to ask if they have noticed signs as well.
Dementia can be difficult to diagnose. Your doctor may refer you to a local Memory Assessment Service for a full check-up. This is a more in-depth assessment and you may also be sent for a scan.
If you are given a formal diagnosis of dementia, a consultant will give you information about what to expect and what treatments might be available. There's lots of support out there for people who have been diagnosed with dementia and their carers.
Talking to your doctor about memory problems can seem daunting but our video takes you through the process.
Worried about someone else?
It can be difficult to start a conversation with someone if you are concerned that they may be showing signs of dementia or a memory condition. But those who get help earlier have a better quality of life for longer, so it's important that they go to their GP at the earliest sign of any problems.
Here are some things to think about to help you plan a conversation about memory concerns:
Time and place - Choose a familiar and comfortable environment. Make sure you have enough time to talk so the conversation isn't rushed and you can plan your next steps together.
Put yourself in their shoes - Think about what might be stopping them going to the doctor and what you can say to reassure them. Have they noticed the symptoms?
Use examples - Explain your concerns using examples, but be careful not to create a sense of blame. For instance "I've noticed you sometimes find it more difficult to make a cup of tea these days". Our list of symptoms might help you think of some examples.
Support - Think of ways you can offer your support like going to the GP with them. Let them know that there is practical, medical and financial support available.
Struggling to get through to someone who you think may have dementia? Alzheimer's Society has more tips which might help.
You could speak to your GP who may be able to arrange a home visit or invite them for a general health check.
Also, Alzheimer's Society offer advice from specially trained advisors on their helpline on 0300 222 1122. It might be appropriate to arrange an appointment for a Dementia Advisor to help you speak to the person who you are concerned about.
Find out what support is available for someone who is caring for a person with dementia.
Get involved
Individuals
Why not become a Dementia Friend? There are resources and information to help you understand dementia and how it may affect a person and you can attend an information session to find out more.
You could also volunteer in a befriending role or with Alzheimer's Society.
GPs and other professionals
This campaign has been developed by the county council as part of their public health remit. If you are health professional or partner organisation, visit our public health campaigns site where you can download resources and find out more about this campaign and how to support it.
Businesses and communities
Free resources are available if you wish to support the campaign in your business, workplace or local community.
Why not arrange a Dementia Friends session for your organisation? The session is just one hour and your staff can learn more about dementia, how it affects people, and what they can do to help.
Your organisation can also take action through joining or helping establish a local Dementia Action Alliance. Working with your community and other committed businesses and organisations to improve the lives of people with dementia in your area and make Lancashire a more dementia friendly community. For more information and to see examples of the thousands of others who are already taking action, please visit Dementia Action Alliance.
It is estimated that by 2025 there will be around one million people in the UK with dementia. This means it's even more important that we all understand more about dementia and how we can help people live well with the condition. People with dementia face everyday challenges including difficulty using technology, accessing services and transport and maintaining social contact and hobbies. Although help from health and care services is important, we all have a role to play.