The cabinet has made the decision to reopen libraries which closed in 2016, wherever possible. 
Pike Hill library is reopening on Wednesday 20 February 2019 at 1pm. The library will be reopened by County Councillor Cosima Towneley.
Discover the range of health information available in the library.
St Anne's library is reopening on Monday 4 March 2019 at 9am following a temporary closure for specialist restoration. The library will be reopened by County Councillor Peter Buckley, cabinet member for community and cultural services and County Councillor Edward Nash.
The following libraries have now reopened:
We are also supporting communities to run their own community libraries.
Gallery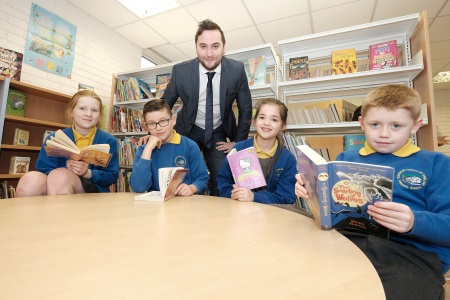 Barrowford library
Roughlee CofE primary school pupils show County Councillor Christian Wakeford the exciting books they have chosen.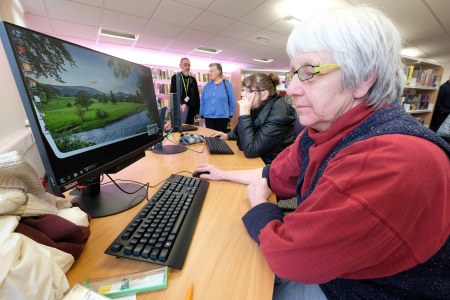 Bolton-le-Sands library
About to surf the net on a new PC.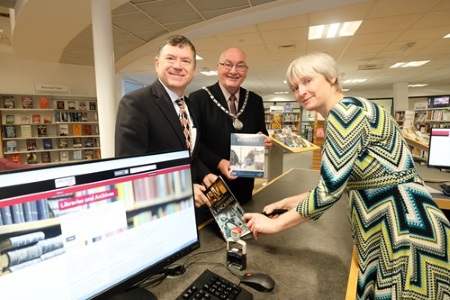 Burnley Campus library
Branch manager Rebecca Hewitt checks out the first books with County Cllr Peter Buckley and Chairman, County Cllr Terry Aldridge.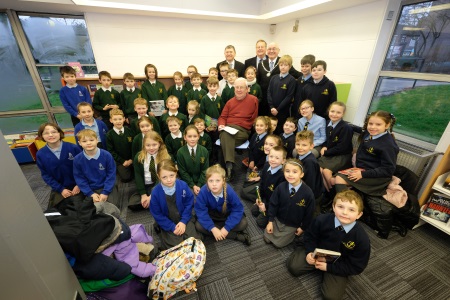 Freckleton library
Local historian Peter Shakeshaft tells local school pupils all about the history of the library and education in Freckleton.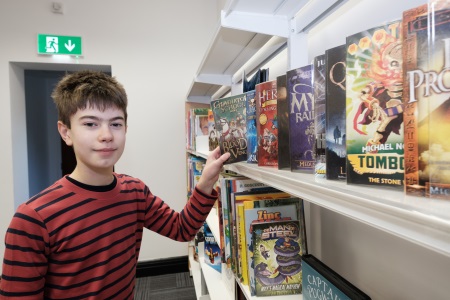 Fulwood library
Oliver J Porter who jointly reopened the library with some of his favourite novels.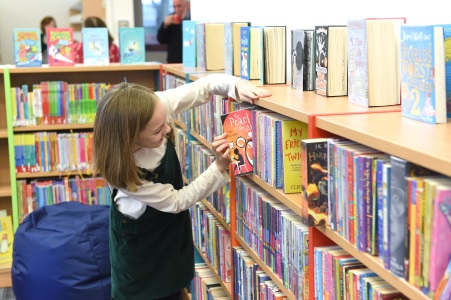 Lostock Hall library
11 year old Audrey O'Doherty finds an interesting title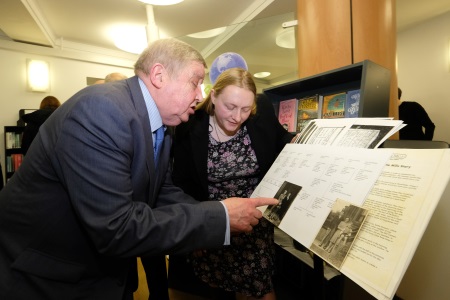 Oswaldtwistle library
Katherine Walsh from the library service tells  County Councillor Peter Britcliffe about his family history.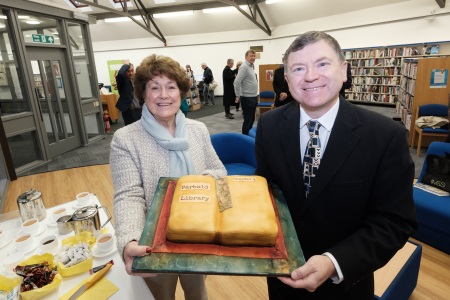 Parbold library
WLBC Cllr May Blake and CC Peter Buckley with a special library cake to celebrate the library reopening.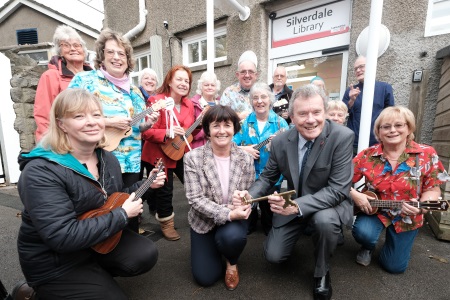 Silverdale library
County Councillor Geoff Driver CBE, County Councillor Phillippa Williamson, ukulele group and local supporters.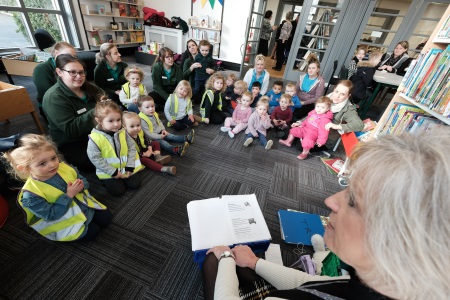 Thornton library
Library assistant Kathryn Lane runs Toddler Rhyme Time for Little Explorers Nursery and Forest School, Thornton.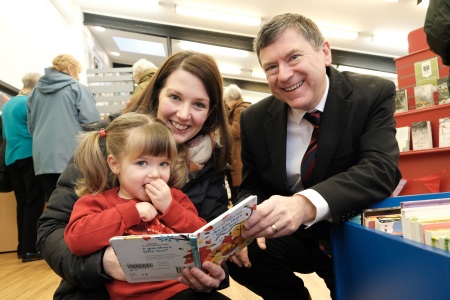 Whalley library
Anne Carey and her daughter Eleanor, aged 2 show County Councillor Peter Buckley the book they chose from the fantastic selection of children's books
1

1

2

2

3

3

4

4

5

5

6

6

7

7

8

8

9

9

10

10

11

11
Library membership
Join a library
You can apply to join a library online or at your local library. It's free to join and there are no age restrictions.
Update your details
If you already have a library card you can update your details if they have changed or you would like to change which library your reserved books go to.
Account expiry
Your library account will expire every three years and will need renewing for you to continue to use our services. If you don't regularly visit your local library, you may be unaware of this. To check your account expiry date log into your account and go to 'Settings'.
To reset your account expiry date, or to re-activate your account if it has expired you can update your details, call into a library or telephone 0300 123 6703.