VE Day Celebrations
We're all aware that the May Day bank holiday for 2020 has been moved to Friday 8th May in order to celebrate the 75th year anniversary since VE Day.
We had originally planned to celebrate VE Day on Thursday 7th May by giving schools the option to take part in a 'Street Party' style theme day by offering a buffet to the children for their lunches.
We had sourced Union Jack bunting which was to be distributed to schools and displayed in the yard / school dining room to give more of a street party feel and atmosphere.
Unfortunately, due to Covid-19 and the lockdown procedures in place it is no longer possible to run this promotional day as originally anticipated and so we would love for you to join in with celebrations at home where possible.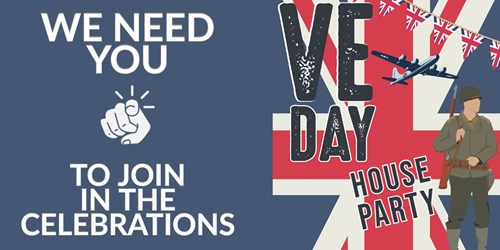 How to get involved
Not everyone may be able to participate in every way, but here are a few ideas for you to try to get into the party spirit and come together to help celebrate the 75h Anniversary of VE Day!
Materials available for download: