This Thursday 3rd October is Census Day; this is where the Government collect information about pupils and schools. 
It is important on Census Day as a school catering provider to try and get as many pupils eating a school meal as possible, this is to ensure the Government continue to allocate money to the Universal Infant Free School Meals scheme which is offered to every child in Key Stage 1.
This year, we are celebrating Harvest Festival and we hope your child will join us for this special menu!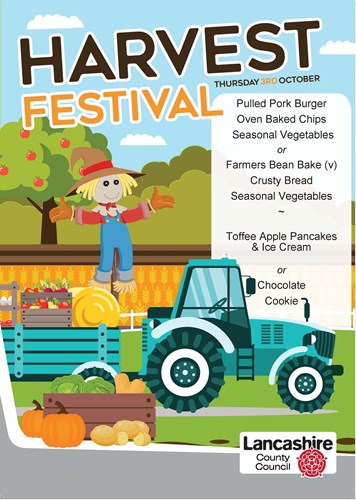 Harvest Festival Poster (PDF 532 KB)