Celebrating Lancashire Day
Lancashire Catering Services are coming together to celebrate all things Lancashire on 27th November!
Our schools have been given the opportunity to participate in Lancashire Day celebrations by offering the school children a menu made up of produce sourced from our local Lancashire suppliers.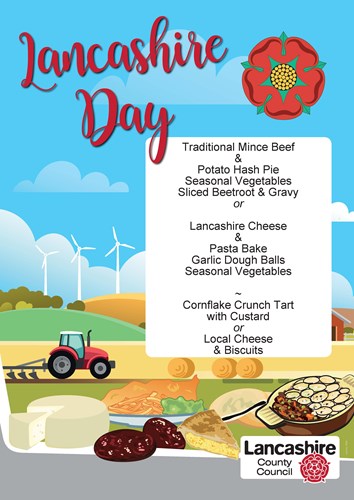 At Head Office, we also have special guests Jeanette Orrey MBE, ambassador of the Soil Association and School Food Plan Alliance as well as Ian Nutt, Head of Programmes Development both joining us from the Soil Association Food for Life who will be discussing with some of our local suppliers the UK's leading membership charity and the support to offer healthy and sustainable food to schools.