Jack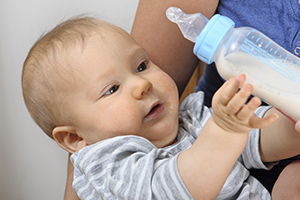 Jack was placed with his Best for Baby - concurrent carers from birth.  Jack's carers act as foster carers, supporting contact with his birth family while court proceedings to decide Jack's future are ongoing. Jack has direct contact with his birth parents three times a week and also has contact with his grandmother.  
Jack is the first child of his birth parents, his birth mother has significant learning disabilities and a hearing impairment. Jack's father has been considered a risk to children and vulnerable adults due to previous criminal offences.
It was thought that Jack could have some degree of disability or hearing impairment, however he is now a healthy little boy who loves his milk and has a great little appetite! He is meeting all of his developmental milestones and his regular hearing tests did not raise any concerns.
Court proceedings are due to conclude shortly and it is likely that Jack's final care plan will be of adoption. Some of Jack's family members have come forward during court proceedings and have been considered as permanent carers for Jack. Family members were assessed and unfortunately they were not deemed suitable to care for him. 
Jack will be able to stay with his carers who will adopt him, meaning he has been with his adoptive parents from birth.  This plan has been 'Best for Jack'. Following adoption Jack will maintain indirect contact with his birth parents and grandmother.
This is a real-life case study, but we have changed the name and image of the child to protect their identity.