Craig, Lisa and David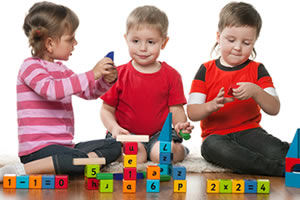 Craig was born in January 2008, Lisa in 2009 and David in February 2010. They are full siblings.
The children were able to remain together in a settled foster care placement since August 2010. But, before this, they experienced several foster care placements over a relatively short period of time. 
Craig was placed in an emergency foster care placement aged two years five months old. At this time Lisa was 11 months old.
David was born 15 weeks prematurely and remained in hospital for a number of months. David was in hospital when his siblings were taken into foster care.
They had a strong sibling relationship and were always very caring towards each other. Craig and Lisa experienced chaotic lifestyles with severe neglect, unmet health needs and domestic violence.  Craig also experienced physical abuse.
Their birth mum had learning difficulties, dyslexia and suffered from depression.  There was also a history of drug and alcohol misuse, although we were told that this did not happen during pregnancy. Little information was available about birth dad.
Although they experienced instability, the level of care received in their foster placement was exceptional.  They were extremely well behaved and reacted well to a structured environment with consistency, guidance and boundaries.  They also experienced lots of love, affection and praise from which they flourished.
All three children liked to sit and watch television together. They all liked to look at books and enjoyed doing arts and crafts together.
Although they were settled in their loving and nurturing foster carer home and showed real attachment to their foster carers, they needed an adoptive family for the long-term to give the stability and permanence they needed after the start in life they had.
We matched them with an adoptive family where they could stay together and thrive.
This is a real-life case study, but we have changed the names and image of the children to protect their identities.