Bradley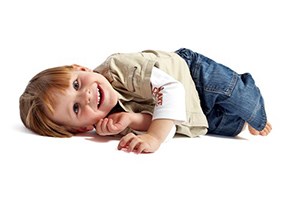 Bradley is a very affectionate and lovable three-year-old little boy. He has settled well with his carers who have looked after him since his birth.
He has been diagnosed with global developmental delay, which means he isn't as intellectually developed as he should be for his age. However, he recently started going to nursery, which he really enjoys, and has made considerable progress in his development.
Bradley has only just started to walk unaided and has limited speech, but those who know Bradley well are able to understand what he is saying. Bradley responds well to stimulation and interaction, which his doctor believes will help him to gain some independence.
A potential family has been matched with Bradley so we're hopeful he has found his forever family.
More about the adoption support available to you and your family.
This is a real-life case study, but we have changed the name and image of the child to protect their identity.