Rachel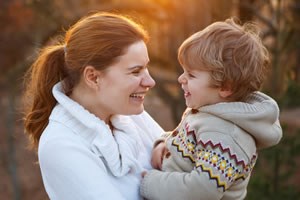 I felt that I was at a point in my life where I could provide a child with the love, care, nurture and stability they required.
I had always envisaged becoming a mum.  Sadly, I had never been in a relationship which I felt might lead to settling down and starting a family. As I reached my 39th birthday I acknowledged that my desire to become a parent had grown and I suppose I started to consider adoption more seriously. 
I knew becoming a single parent would be challenging but this did not deter me and I was reassured by the response I received from Lancashire's Adoption Service, who welcomed my enquiry.  I suppose I worried how they would perceive my enquiry being a single childless woman but the social worker I spoke to was helpful, encouraging and reassured me. 
On the training course I was surprised that I was not the only single applicant and I have maintained contact with another single adopter and we have been a great support to each other since. 
I am now mum to a little boy aged 4.  He was placed with me 10 months ago.  I can't deny that it is hard work initially – sleepless nights, temper tantrums and adjusting to living with a little person, but being his mummy makes it all worthwhile.