Louise and Simon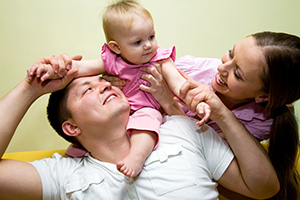 We began by enquiring into foster care rather than adoption.  When we heard about Best for Baby concurrent placements we had a long chat together to talk about the pros and cons and decided to go ahead as it would give us the opportunity to be a Forever Family which deep down we both wanted.
We loved the fact that we would get to welcome a tiny baby and experience the joy of raising a child from the very beginning of life. We looked forward to meeting the birth parents and learning all we could about them so that we could talk about them together as a family in years to come.
We were trained and assessed as both adopters and foster carers so that we could care for a child from birth to two years old, while the court decides whether they can return to their birth relatives.
We were prepared to live with the uncertainty about the child's future to enable us to give them the security and stability they needed to have the best start in life.
The assessment process
The assessment process was both quite tough and really enjoyable at times. As a couple and as individuals we had some personal and upsetting things to talk about with the social worker. We really laid ourselves bare and there were plenty of tears but lots of laughter too. We felt supported throughout and everything was handled really sensitively. It got to the point where we really missed our sessions once they had ended!
Approval panel was also really enjoyable and not a bit like we had imagined. We felt at ease and prepared and wish we hadn't felt so nervous about it beforehand.
Waiting
Post approval was by far the toughest part for us as the whirlwind of assessments and paperwork had ended and all we had to do was wait. It felt like forever. It was just four months but we found it very hard. We still had the support of the social worker but were impatient and eager to begin.
Once we had the call about a placement everything kicked in and the pace quickened immensely. We were then caught up in meetings, contact arrangements and the amazing business of looking after a vulnerable baby. Within the shortest space of time our world was turned upside down and yet we couldn't stop smiling!
Adopting Chloe
Chloe came to live with us when she was four days old. Many months on she is a happy and smiley little girl who is meeting all her developmental milestones.
We took Chloe for direct contact with her birth parents three times a week. A good relationship has been built up between them.
Chloe lived with us for about six months until the decision was made that we could adopt her. We handled the uncertainty of whether Chloe could remain with us, but now have the benefit of having cared for her from the start and we have all had the opportunity to bond with each other.