Lancashire young people's voices heard loud and clear in Europe
05/08/2016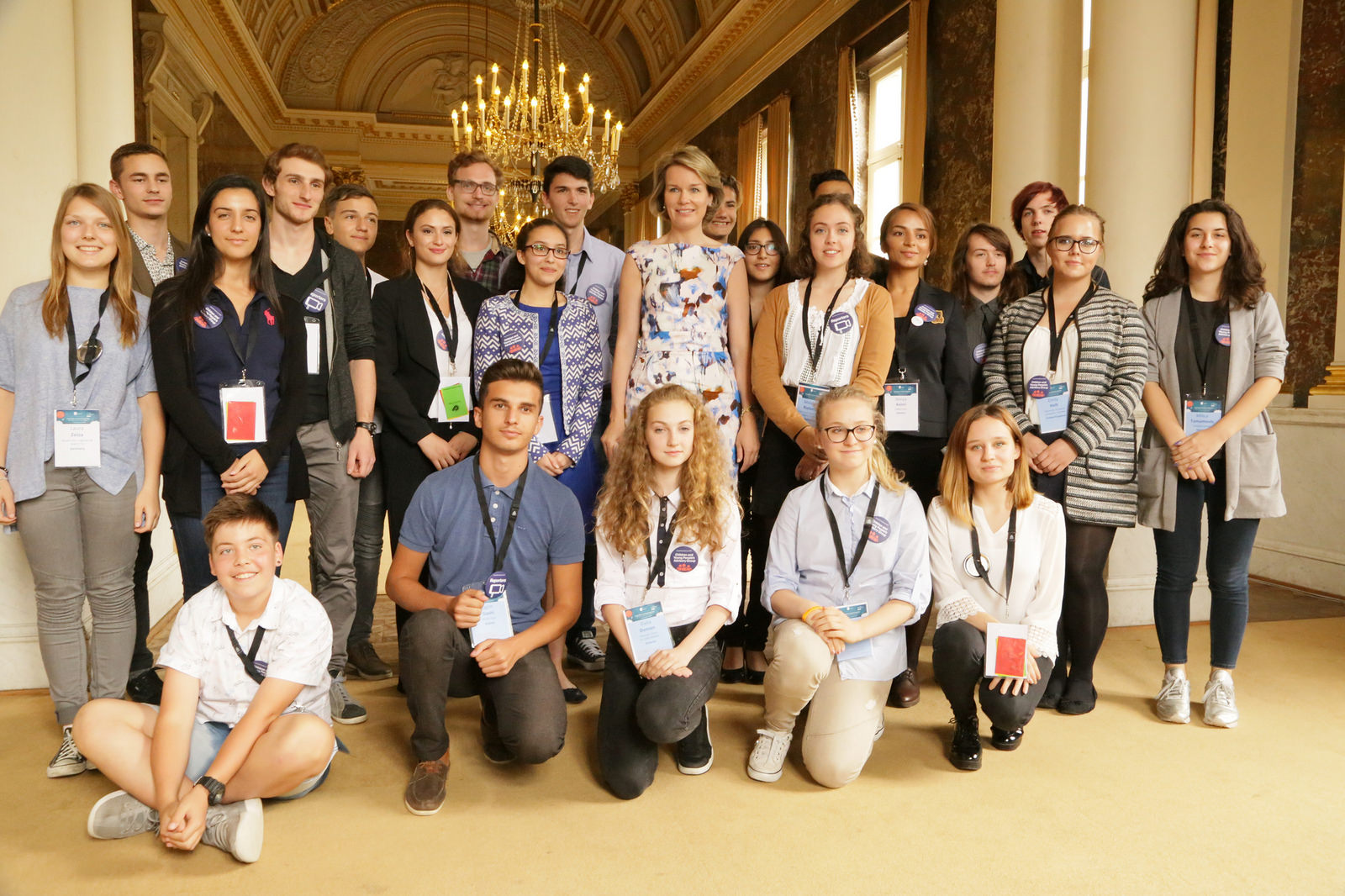 Young people from Lancashire recently took the opportunity to attend the Eurochild 'Children's Rights Matter: Why Europe needs to invest in children" conference, held in Brussels.
The three day conference, hosted at the Palace of Academies, was attended by over 270 participants including policy makers, professionals working with children and politicians. 60 children and young people from 34 different countries were also present at the event.
Delegates included four young delegates from Lancashire, representing the UK. Their attendance at the event was supported by a partnership between Lancashire County Council's Wellbeing, Prevention Early Help Young People's Service, UCLan and children's charity Barnardo's.
The conference focused on making sure that the rights of children and young people in areas including education, health promotion, participation and protection are safeguarded. Child poverty, children affected by migration and children in alternative care were among the main subjects on the agenda.
The importance of these issues was highlighted by a declaration of support being drafted at the event. Important points of this declaration include the involvement of children and young people involved in budgeting on issues affecting them, and the prevention of stigmatization in schools of children, young people and their families living in poverty. Action on these issues is being encouraged locally, and also across Europe.
The event was opened by Queen Mathilde of Belgium, the conference patron. HM Queen Mathilde made a strong commitment to focusing her attention on poverty, health and education and discussed these issues directly with the children and young people themselves at the event.
The conference was organised by Eurochild, a network of organisations and individuals working in and across Europe to promote the rights and wellbeing of children and young people. Partners My Child and Family, an agency actively contributing to the welfare of young children and their families and ONE, a campaigning advocacy organisation taking action to combat extreme poverty and preventable disease also supported the event.
Although the conference is held twice every year, this was the first time that it has been jointly organised and hosted by young people.
The young people who attended from Lancashire are part of a young researcher group, Ucan. This group is based at the Centre for Children and Young People's Participation at the University of Central Lancashire, in partnership with Lancashire County Council and Barnardo's.
Two of the young people worked with their peers in Europe for a year planning the event. The two other young people facilitated a workshop at the event to help people to develop healthy relationship campaigns, showcasing the work that has been achieved locally by the Lancashire Youth Council.
County Councillor Matthew Tomlinson, cabinet member for children, young people and schools, said: "I really feel that events like this are both valuable and important.
"Realising children's rights are the foundation of a resilient society. Getting not only policymakers and professionals, but also children and young people together to create solutions is a very sensible way to tackle issues.
"It also shows the support behind safeguarding children's rights and how vital investing in children is as one of the best and most valuable long-term investments we can make.
"There is absolutely no doubt in my mind that the best investment in the future we can make is to take the best possible care of the next generation.
"I passionately believe in our joint obligation regarding children's rights and taking effective measures to make sure that they are protected.
"Well done to the four young people from Lancashire who went to the conference to have their say on these issues. I'm sure they will have contributed greatly to the debate, and importantly to the future of young people."
Ends
Notes to Editors:
Photograph Caption: HM Queen Mathilde of Belgium, the conference patron, and young delegates.
Photographs of the event are available at the Eurochild Flikr account: https://www.flickr.com/photos/eurochild_org/albums/72157669659042700
Eurochild is a network of organisations and individuals working in and across Europe to promote the rights and wellbeing of children and young people.
Their vision is of a society where children and young people grow up as happy, healthy, confident and respected as individuals in their own right. Their work is underpinned by the United Nations Convention on the Rights of the Child (UNCRC) – an international human rights treaty that grants all children and young people a comprehensive set of rights.
The network is co-funded by the EU's programme for Employment and Social Innovation (EaSI).
More information is available at www.eurochild.org
My Child and Family (Kind en Gezin) is an agency of the Government of Flanders. Their mission is to actively contribute to the welfare of young children and their families by providing services in the fields of family support, childcare and adoption.
More information is available at www.kindengezin.be
ONE are a campaigning and advocacy organisation taking action against extreme poverty and preventable disease.
More information is available at www.one.org
Share: