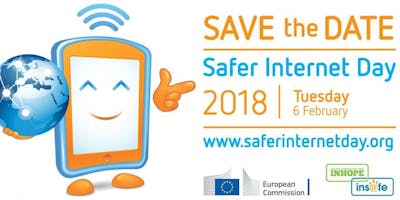 Tues Feb 6th is Safer Internet Day and all this week, during opening hours, we are offering free drop-in sessions.

The internet is a wonderful and exciting place full of things for children to learn, play and communicate with. But sometimes it's hard to know how to keep safe.
Parents and Children are invited to join us and learn about online safety for their children.
This is a drop in session with no booking required.

We have online presentations for an adult and child to interact together with, and spark conversations about how to act online. We also have information on keeping yourself and your little ones safe online.

This is ideal for children between the ages of 4-7 who are starting their journey into technology and the online world.
For more information, please contact us