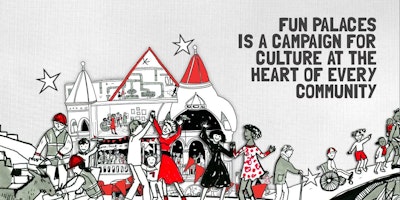 The library and museum will be hosting talented and creative people from the Preston community for two days of activities. From Butterflies to Zentangle, fun for all the family with more than 10 activities. All ages welcome.
You don't need a ticket and all events are free. 
Please note: Times, activities and participants may be subject to change at short notice.
Saturday 7th October 10 - 4pm
10:00am
3D Doodles- Drop in workshop using specialist 3D pens to create badges (Suitable for accompanied children over the age of 8 years) until 12noon
11:00am
Intro to Printmaking-Lino Cutting with LAL community learning until 12noon
01:30pm
Block Printing Workshop with Susie Knowles until 4pm
02:00pm
Lego Robotics with LAL community learning until 4pm
02:00pm
Tablet Taster Sessions until 3pm – *only 5 places available, please contact us if you're interested
Sunday 8th Sunday 11 - 4pm
11:00am
Crazy Quilting Drop in Workshop with Pat Fogg until 4pm
11:30am
Butterflies, Books and Bookworms with Preston Arts Association- Families welcome until 1.30pm
01:00pm
Zentangle with LAL community learning until 3pm
Fun Palaces are made by local people for their own communities, bringing together arts and sciences, crafts, tech and digital, free and fun, linked by the the Fun Palace network